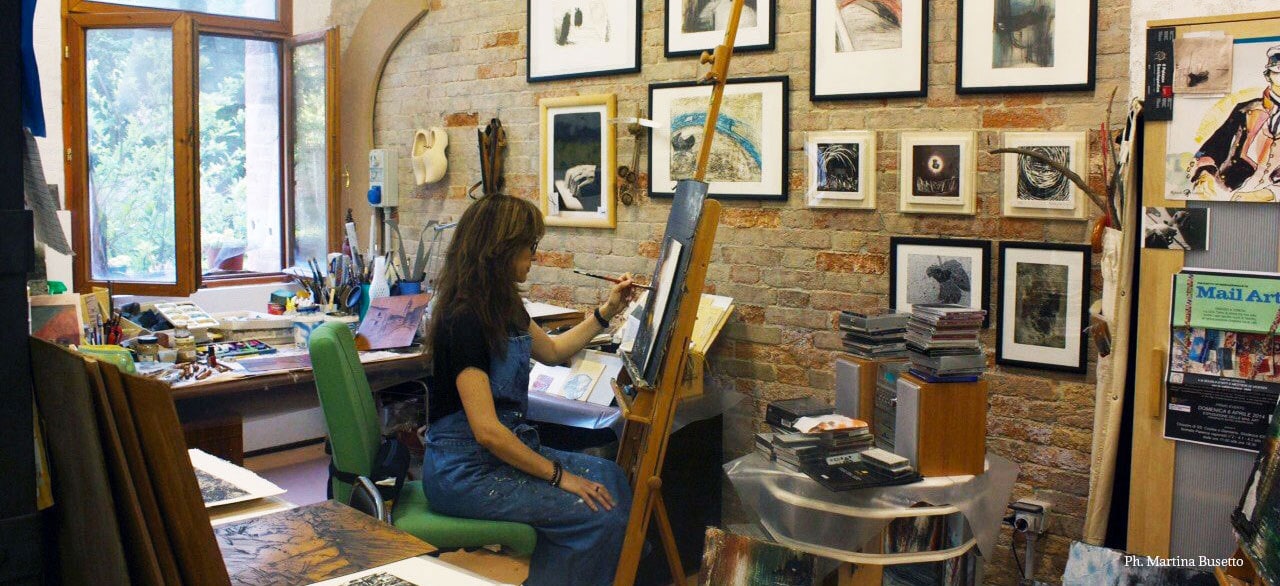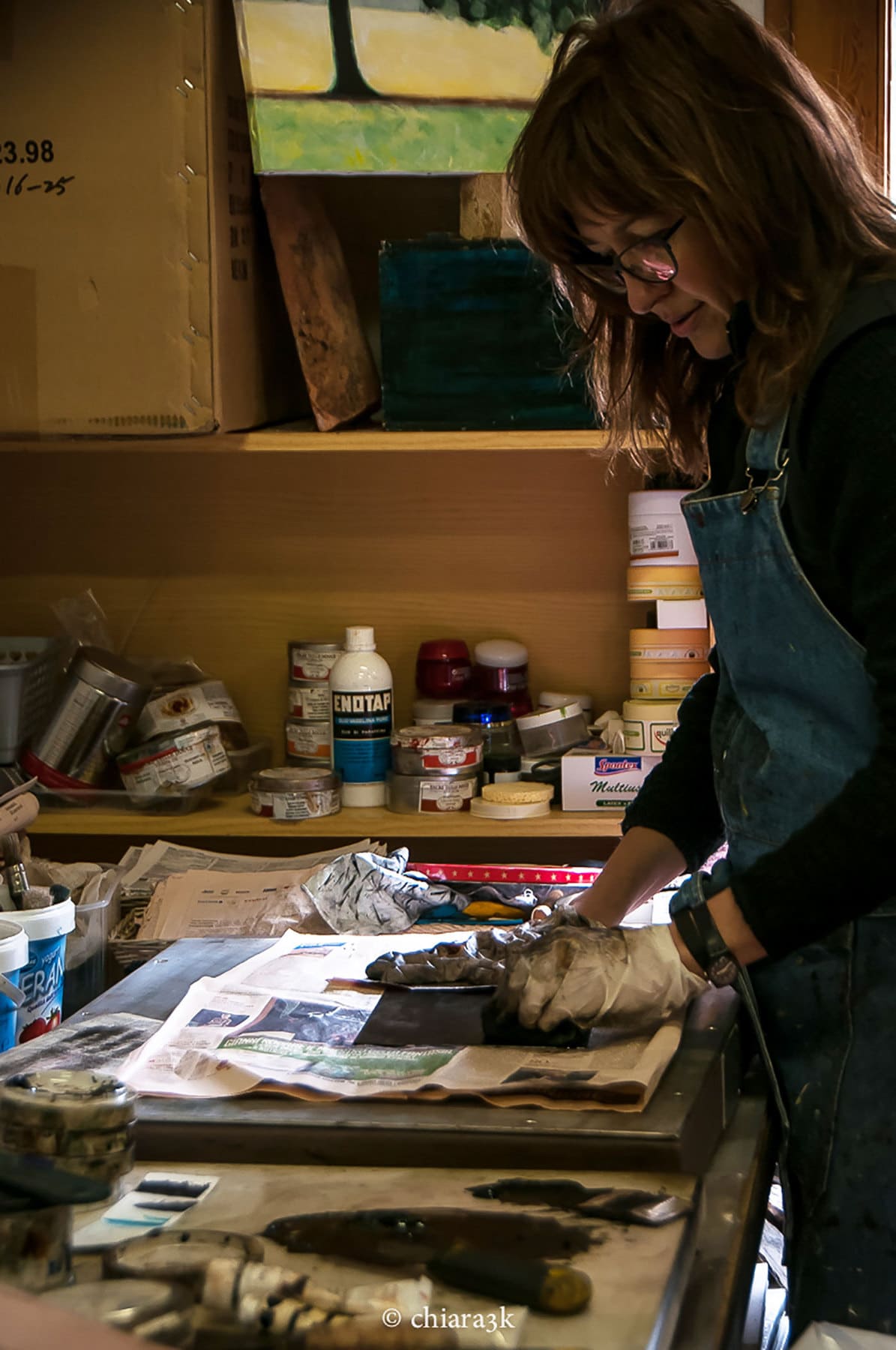 Monica Martin's studio is located on island of Giudecca, just a few minutes walk from the vaporetto stop "Palanca", in a corner of paradise within the magnificent grounds of the ex-monastery Saint Cosma and Damiano.
The artist is happy to welcome visitors into her studio, a creative laboratory where all her artworks take shape. Here one can see and understand how her watercolours, paintings, engravings etc. come to life.
Monica is pleased to lead guided walks around the ex Convent and surrounding area, where other artists and artisans carry out activities such as glass blowing, wrought iron work, handmade paper, mask production, leather work, book binding and book restoration.
The complex consists of a church, a cloister containing a central well, and a large garden (4,000 square metres). Built in 1481, the convent was subsequently left to the state after the fall of the Venetian Republic and the artistic heritage was lost. In the nineteenth century the church was used as military barracks, a hospital and later transformed into a mill for yarn and fabric production. Finally it was acquired by the Municipality of Venice who undertook a complete restoration.
A visit to this magnificent place will surely add a special touch to any stay in Venice!
To fix an appointment to visit Monica's studio, please call +39 349 3952052.
For all enquires, please write to info@itacaartstudio.com
To make a virtual tour of my studio click here.
Studio Address:
Monica Martin
Ex Convento Ss. Cosma e Damiano
Giudecca Palanca, n. 620 (bell n.8)
30133 Venezia
mobile: +39 349 3952052