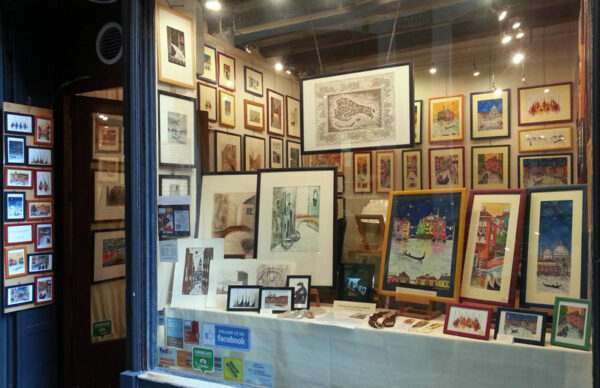 Monica Martin opened her gallery in 1999, right in the heart of the city of Venice, between Saint Mark's Square and The Rialto Bridge.
There she displays a wide selection of original watercolours, silk screenings, acrylic and oil paintings, as well as a large variety of engravings and reproductions from her vast repertoire.
Among the various themes she explores are the many fantastic scenes of Venice, unique abstract interpretations of the classic gondola, traditional views of the city painted with her distinctive taste, as well as various other pictures with unusual and sometimes abstract themes.

The gallery is open on variables days, between 10:00am-03:00pm or 10:00am-07:00pm.
For all enquires please call +39 349 3952052
or write to info@itacaartstudio.com

Address:

Itaca Art Studio di Monica Martin

Calle delle Bande n. 5267/a

Castello 30122 Venezia – Italia 

tel/fax: +39 041 5203207